Scientific Collaboration
GREGoR Consortium Research and Publications
GREGoR Policies, including Partner Membership Policy and Partner Member Application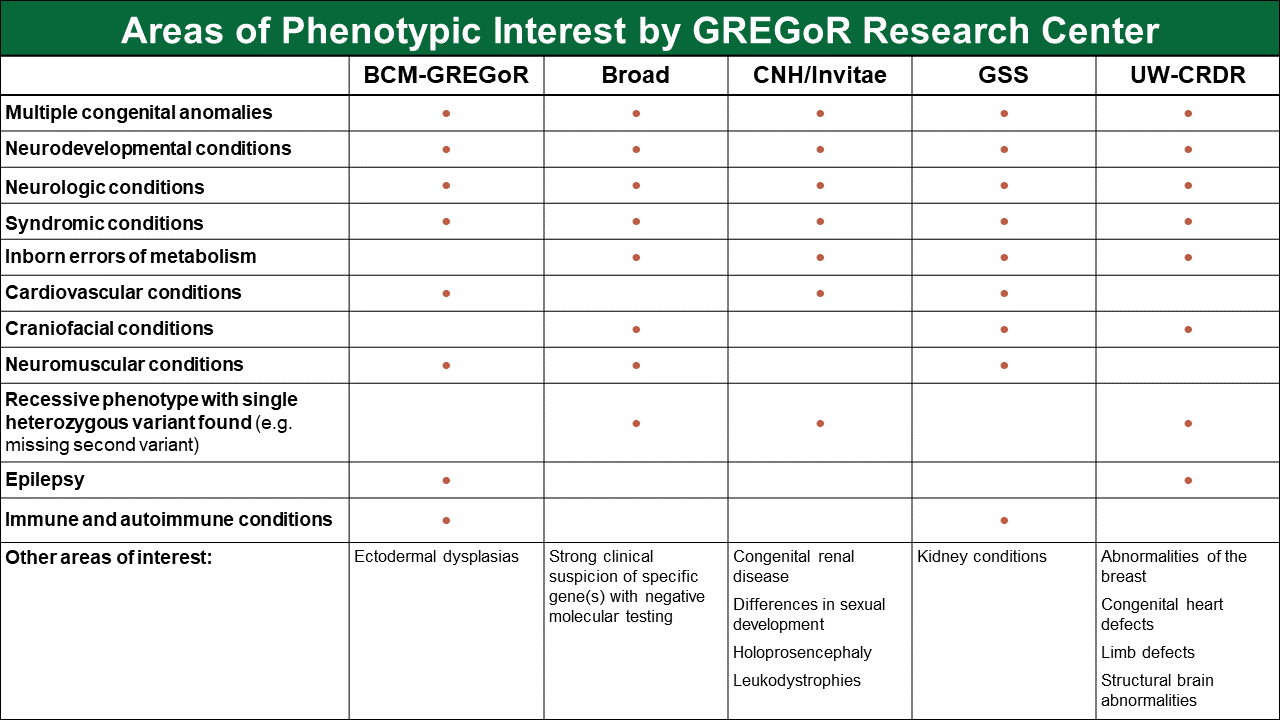 If you are a researcher or clinician interested in the possibility of scientific collaboration to further the Consortium's mission to develop new methods and approaches to understand the genetic cause of rare conditions, you can submit this External Collaborator Request Form and we will forward this to the GREGoR Research Centers for their review and consideration.
Patients, Families and Clinicians
A key objective of the GREGoR Consortium is to develop and apply new approaches to aid in the discovery of causal genes underlying rare genetic disorders. The Consortium does not provide clinical advice. However, some resources for patients and families are found on our Learning Hub webpage. 
If patients are interested in participating in a research study, please use the Contact Us form on the GREGoR website. The Consortium's Data Coordinating Center will communicate your interest to the GREGoR Research Centers. See the table above for primary areas of focus for each Research Center in the Consortium.