How we work
The Consortium includes five Research Centers, a Data Coordinating Center, NIH/ NHGRI program staff, and other collaborators and research groups studying the genomics of rare diseases who wish to become affiliate members.
Collaboration is a primary theme and will be part of our work in many ways including data sharing within both the GREGoR Consortium and the broader community; Working Groups including members from each Research Center; and exploring innovative partnerships. Outreach, education and advocacy are critical as we learn new ways to solve Mendelian diseases and develop new tools and creative methods that we can share with the broader scientific community.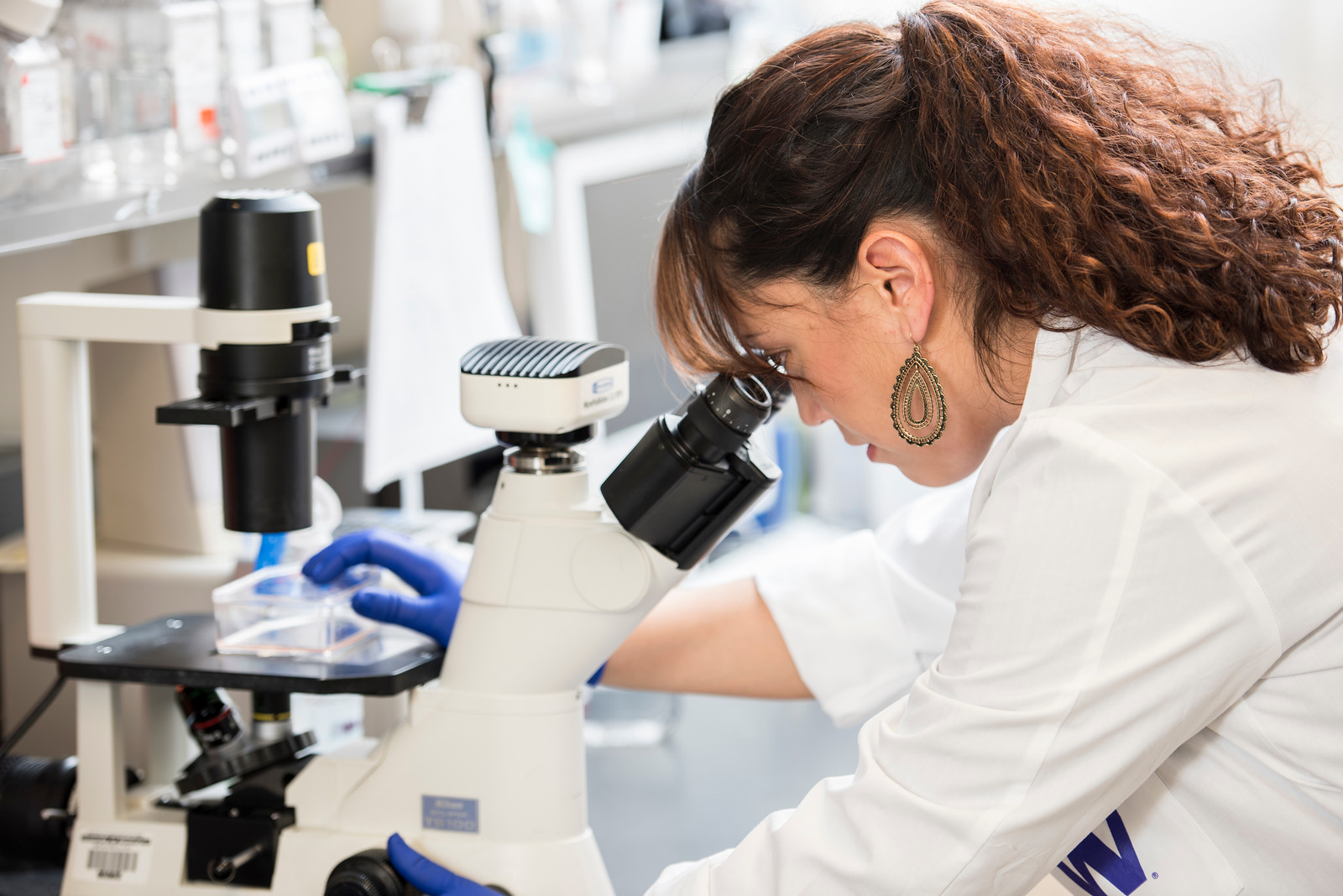 How we are funded - NHGRI
The GREGoR Consortium is funded by the National Human Genome Research Institute (NHGRI) within the National Institutes of Health (NIH). Established in 1989, NHGRI collaborates with scientific and medical communities to catalyze genomic breakthroughs and supports the robust study and treatment of specific diseases with our colleagues at NIH. In this uniquely collaborative organization, everyone is focused on contributing to high-impact research and helping to apply new discoveries to the study of human health.
Lisa H. Chadwick, PhD, Program Director, Division of Genome Sciences
Chris Wellington, Program Director, Division of Genome Sciences
Consortium Centers
The GREGoR Consortium includes five research centers and a data coordinating center.
Data Coordinating Center
Data Coordinating Center (DCC)

The DCC, based in the University of Washington's School of Public Health (the Genetic Analysis Center in the Department of Biostatistics), partners with NHGRI and oversees these aspects of the Consortium's activities: 
Management of data release (data models, harmonization and Quality Control);
Management of program outreach (engage clinicians, families and researchers);
Coordination of logistics for the GREGoR Consortium (including committee, working group and Consortium meetings; Consortium communications; and engagement with policies and standards to support Consortium goals and work); and
Management of the Opportunity Fund (small awards to support the work of researchers from outside the Consortium to follow up on promising findings in Mendelian studies - beginning in year 2 of the project).
Award U24HG011746
Contact PI:
PI:
GREGoR Consortium Structure
The Consortium is supported by the leadership of the NHGRI Program Directors. An External Scientific Panel (ESP) is responsible for reviewing and evaluating the progress of the Consortium, and providing recommendations and advice to NHGRI. ESP members are senior scientists with relevant expertise who are not PIs in the Consortium.
The Consortium's Steering Committee, its main governing body, is open to all GREGoR Consortium members and meets monthly to discuss Consortium planning and priorities. The GREGoR Consortium includes the following Committees and Working Groups:
Opportunity Fund (OF) Sub-Committee

Data Standards & Analysis Working Group (WG)

Functional Validation, Omics and New Technology (FONT) Working Group (WG)

Functional Validation & Variant to Function (V2F) Sub-Working Group (Sub-WG)

New Technologies Sub-Working Group (Sub-WG)

Policy Working Group (WG)